Why wait for beautiful hair?
Racoon Internationals market-leading portfolio of luxury hair extension systems
luxe BOND HAIR EXTENSIONS
For glossy, gorgeous, luscious longer looks full of volume, body and bounce – think Luxe Bond. The ultimate in luxurious permanent extensions, Luxe Bond is where multiple shades of loose, premium quality, natural human hair are blended to match a client's own hair colour. This bespoke colour blending method makes Luxe Bond a dream for creative stylists and colour fanatics alike. The blended strands (which create individual extensions) are permanently fixed to a tiny section of the client's own hair weight for weight using our unique bonding system.
Unique to Racoon, our bonding is the kindest possible to hair but also formulated to be strong and durable yet easy to remove. Its exact composition is a closely guarded secret but essentially, it's a mixture of resins including pine kernel and peach stone extracts. The tiny bond (about the size of an uncooked grain of rice) is clear and discreet, making Luxe Bond extensions safe and secure, comfortable and unobtrusive.
Easy to apply, Luxe Bond extensions can be worn for at least six months and easily up to one year with regular maintenance and rotation. Once removed (an easy process) Luxe Bonds don't leave any trace, residue or damage – as scientifically proven by top Trichologist Iain Sallis. Luxe Bond is a specialised service taking two to three hours to apply, depending on individual needs. So, whether applied for extra length, va-va voom volume or a nuance of colour (or all three) Racoon's Luxe Bond extensions are the professional's choice for premium quality hair extensions and their clients preferred choice for the versatility they offer, knowing they can have the look of their dreams in an instant.
BESPOKE COLOUR MATCHING SERVICE & BESPOKE LENGTHS
Racoon's exclusive colour matching service means salons can order bespoke blends of shades to perfectly match the client's own hair. In addition to bespoke colours we can also offer bespoke lengths. These are available to order but will have an extended lead time on delivery. Please speak to your Racoon stylist or call 01295 770999 option 1 for details.
LUXE BOND HIGHLIGHT & LOWLIGHT DAMAGE FREE COLOUR PACKS
Thanks to Racoon International's Luxe Bond Highlight and Lowlight hair extension packs, colour benefits can be enjoyed safely and quickly, without the need for a patch test or chemical lifting. These fantastic highlight and lowlight packs are Racoon's premium quality Euro hair and are ideal for clients who want to add volume and colour to their natural hair and perfect for those who do not require a full head of extensions. Racoon Luxe Bond colour extension packs mean instantly and safely enjoying a head of highlights or lowlights without any bleaching or colouring. Simply choose two or three colours from a choice of six shades, blond-based for highlights and brown-based for lowlights. Available in four hair lengths: 12", 14", 16" or 18".
Longer hair styles and fuss-free flowing locks are forever favoured by my salon clients and if they can't wait for their hair to grow, these are looks so easy to create using Luxe Bonds. You can also wear seasonal fashion colour trends by introducing a few multi-hued Luxe Bonds into a style. Whether a complementary shade for a subtle effect, or vivid and different for a noticeable drama – Luxe Bonds provide a great way to create colourful change without the need for tint bowls or lighteners.
RACOON INTERNATIONAL – COLOUR SWATCH
25 beautiful colours available in 12", 14", 16", 18" & 20" lengths
Please note: colours may vary when looking at a digital image to the physical human hair – always colour match using a Racoon International colour swatch.
RACOON INTERNATIONAL
LUXE BOND
FREQUENTLY ASKED QUESTIONS
Why Racoon International extensions?
Hair extensions can give you instant texture, volume, length and style – instant colour too without the need for a patch test. Racoon Luxe Bond can give you whatever you desire, be it the latest red-carpet look, luscious volume or a flash of colour. With a range of 25 colours to choose from Luxe Bond extensions can be blended to perfection and if necessary can be coloured up to 6% peroxide by your certified Racoon stylist. Whatever you want – Racoon has it all!
Are hair extensions just for adding length?
With Racoon International hair extensions, not only can you achieve beautiful glamorous length and va-va voom volume, you can transform fine, thinning hair into thicker luscious lengths. Use a dash of colour to add texture and depth with highlights and lowlights or even reconstruct and alter an existing style with a fringe, layers and creative geometric shapes. With Racoon International the possibilities really are endless!
How discreet are Luxe Bond extensions?
The bonds created in Racoon's Luxe Bond system are small and discreet, no bigger than the size of an uncooked grain of rice. They are also translucent, taking on the colour of the client's own natural hair making our Luxe Bonds virtually undetectable. The unique formula of our bonding material is easy to apply and quick to remove, leaving no trace or residue.
Is the hair re-usable?
Yes, provided the correct maintenance and aftercare guidelines have been followed our hair is fully re-usable. Part removal and re-application take place every four to six weeks when you return to the salon for regular 'rotation appointments' to re-site extensions as your hair grows.
How many Luxe Bonds are needed for a full head application?
Every client is different and the number of Luxe Bonds required depends on the client's wants and the expert advice of a certified Racoonista, who needs to take account of existing hair length and density. Depending on the size of the head and the thickness of the hair (thicker hair needs more, thinner hair needs less) on average, a full head application uses between 125 – 150 Luxe Bonds.
How long can the extensions be worn?
With regular salon maintenance and the use of Racoon-Xtend care products, Luxe Bond and Luxe Link extensions should last for at least six months and easily up to one year.
Can I get a perfect colour match?
Yes. Racoon's exclusive colour matching service means salons can order bespoke blends of shades to perfectly match the client's own hair. Racoon's Luxe Bond method is a loose hair system which allows your stylist to blend a mix of hair shades together to achieve the most natural of looks. With an extensive palette of colours to choose from, Racoon's Luxe Bond system achieves natural, multi-toned colours to seamlessly match your own hair colour.
Can hair be tinted or coloured or highlighted if the client has Luxe Bonds?
Care must be taken not to get colour onto the bonds themselves but Luxe Bonds can be tinted, coloured or highlighted only by a Racoon International certified stylist especially trained in this specialised process. If colouring is carried out by a non-Racoon trained individual, the bonds may break down and invalidate your guarantee.
Top Tip: Colour during maintenance appointments.
Does the bond damage hair?
Some hair extensions can seriously damage hair. However, Racoon International hair extension systems are scientifically proven by an independent trichologist not to damage hair provided they are applied and maintained by a Racoon-certified expert and the aftercare guidelines are followed. Luxe Bond extensions are applied weight for weight so there is no excessive strain on the hair making them kind, gentle and damage free.
Is the hair ethically sourced?
Racoon International's hair is sourced via a well-established supply network providing human hair to the extensions industry for generations. By working closely with our supplier network, we can guarantee the ethical sourcing of all our hair.
Is the hair expensive?
Racoon International's premium quality hair is very competitively priced. Our Luxe Bond hair extensions when looked after can also be economically re-used and reapplied making them great value for money – just a couple of reasons why Racoon is the No.1 in hair extensions and the professional's choice.
Will glue be applied to my hair?
Absolutely not, Racoon extension hair is not glued in. Our unique formula bonding material creates tiny bonds to secure extension hair to fine sections of your own hair. Easy to apply it is also quick to remove, leaving no trace or residue.
Will they slip out of the hair?
Your extensions will not slip out provided you correctly maintain and look after them.
Do they leave any matting / residue in the hair?
No; provided they are removed and rotated every 4 to 6 weeks and the appropriate aftercare guidelines are followed, clients will not experience any matting or residue from Luxe Bonds.
Top Tip: separate your bonds every day – ideally two or three times a day. Use your fingers to gently tease apart any extensions which have 'locked' together. Neglecting to do this can lead to 'dreadlocking' where several hair extensions cling or 'lock' together.
Are they suitable for clients with fine hair?
Yes, very suitable as they will give marvellous volume and enhanced texture.
Top Tip: for clients suffering from medical hair loss or extremely fine or thinning hair your Racoonista may recommend our Luxe Bond Hair in Recovery system.
Are they suitable for clients with oily hair?
Racoon extensions are suitable for all hair types. Luxe Bonds are suitable for clients with oily hair (who tend to shampoo more frequently) and for sporty clients or those who regularly swim or visit the gym. Their hair will be cleansed with specially formulated Racoon X-Tend Detox shampoo before Luxe Bonds are applied.
Are they safe to remove?
Extensions removal must be carried out by a Racoon International certified stylist. Our unique removal process ensures your hair extensions can be removed quickly, leaving no trace, residue or damage to your natural hair.
How long would it take to remove a full head?
Approximately 30 to 40 minutes but each client's need varies. Check with your Racoon-certified stylist.
explore your passion
become a
TRAIN WITH US
FIND YOUR NEAREST CERTIFIED
why wait for beautiful hair?
There are thousands of certified stylists around the globe trained by the very best ready to make your hair extensions experience one beyond compare.To find your nearest certified "Racoonistas", simply click the button below.
AS SEEN IN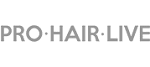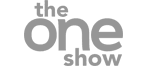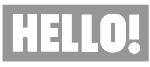 Founded in 1995, Racoon International is the number-one supplier of high-quality, glamorous human hair extensions to salons, session stylists and global partners.
[elfsight_instagram_feed id="1″]
SUBSCRIBE TO OUR MAILING LIST