Why wait for beautiful hair?
Racoon Internationals market-leading portfolio of luxury hair extension systems
luxe LINK HAIR EXTENSIONS
Luxe Link is a trichology-approved extensions system which is quick and easy, safe, stylish and fabulous. Available in a great range of colours Luxe Links are perfect for clients preferring a no heat, no glue system and are also ideal for hairdressers wanting a faster approach to extension application and removal. A full head can be applied in just 90 minutes and safely removed in less than 30 minutes.
Luxe Links – exclusive to Racoon are the smallest links on the market. The round-cornered micro links come in four link shades and although the link itself cannot be re-used once removed – the hair can. It can be instantly re-fitted into a new link and immediately re-applied to the head.
Perfect for full head and partial applications, for length or for volume, Luxe Links are comfortable to wear and as safe and sure, as they are versatile and undetectable. Plus they are given the thumbs-up by leading trichologist Iain Sallis for not causing any damage to hair. Luxe Links are permanent extensions that can be safely worn for least six months and easily up to one year with regular maintenance appointments every six to 12 weeks when they will be removed and re-fitted by a specially Racoon-trained salon professional.
BESPOKE COLOUR MATCHING SERVICE & BESPOKE LENGTHS
Racoon's exclusive colour matching service means salons can order bespoke blends of shades to perfectly match the client's own hair. In addition to bespoke colours we can also offer bespoke lengths. These are available to order but will have an extended lead time on delivery. Please speak to your Racoon stylist or call 01295 770999 option 1 for details.
Hair extension link (ring) systems can usually damage hair fibres, as the sharp corners of the ring, once crushed, shear away at the edges of the hair. Racoon Luxe Link is an innovation for hair extension ring systems as it uses a unique laminated ring composite, meaning there is no metal fatigue to the ring, so no sharp edges to shear off the hair edges. This ring system also only allows equal weight distribution between scalp hair and extension hair and this, along with the added benefit Racoon's extensive education in hair and scalp care makes it, in my opinion, the safest ring system on the market. This is on the proviso of course the product is applied by a qualified Racoon stylist, that the wearer adheres to aftercare advice and has regular maintenance checks and is not suffering from any underlying medical conditions which could weaken the hair before or during application.
RACOON INTERNATIONAL – COLOUR SWATCH - LUXE LINK
12 beautiful colours available in 14" lengths
15 beautiful colours available in 18" lengths
Please note: colours may vary when looking at a digital image to the physical human hair – always colour match using a Racoon International colour swatch.
RACOON INTERNATIONAL
LUXE LINK
FREQUENTLY ASKED QUESTIONS
Why Racoon International extensions?
Racoon Luxe Link hair extensions can give you instant colour, volume, length and style without the need for chemicals or a patch test. Whether you choose the latest red-carpet look, luscious volume or a flash of colour, you can achieve all this in an instant with Luxe Links and they can even be coloured by your certified stylist.
Are hair extensions just for adding length?
With Racoon International Luxe Links, not only can you achieve phenomenal length and va-va-voom volume but you can also transform fine hair into thicker luscious locks without adding extra inches to the natural hair. Or use just a dash of colour to add texture and depth with highlights and lowlights – you can achieve so much more than just added length with our Luxe Links!
How discreet are Luxe Link extensions?
The smallest micro links available. Each Luxe Link is rounded off at the edges and creates a unique internal belt which grips and protects clients' hair when it is crimped. The link is discreetly hidden under the hair extension attachment making them very discreet, so clients can confidently wear their hair up.
Do the strands come pre-loaded?
Yes; each strand is pre-loaded onto an individual flexible loader. This can be retained for future use, saving stylists both time and money.
Is the hair re-usable?
Yes; this system is designed so hair can be re-used time and time again – at least six months and easily up to a year. There is no need to re-mould the hair strand which, once removed, is ready for immediate re-use.
Are the rings / links re-usable?
No; each time a Luxe Link strand is re-used, a new ring must be used and a new section taken to ensure perfect weight-for-weight application. This 'rests' on the scalp and ensures maximum comfort for the client.
How many Luxe Link strands are needed for a full head application?
Depending on the size of the head and the thickness of the hair (thicker hair needs more, thinner hair needs less) on average, a full head application uses between 125 – 150 Luxe Link strands.
How long can the extensions be worn?
Six to 12 weeks, after which they must be totally removed and reapplied. A full head can be safely removed in 30 minutes and reapplied in 90 minutes. With proper aftercare and regular maintenance, Luxe Links can be worn for at least six months and easily up to a year.
Can hair be tinted or coloured or highlighted if the client has Luxe Links?
Racoon International's premium Remy hair can be curled, straightened (up to 160°) and coloured (up to 6% peroxide).
Do hair extensions damage hair?
Some hair extensions can seriously damage hair. However, Racoon International hair extension systems are scientifically proven by an independent trichologist not to damage hair provided they are applied and maintained by a Racoon-certified expert and the aftercare guidelines are followed. Luxe Links are made of a unique alloy metal which, when crimped, bends as oppose to cracks. This means they do not damage the clients' hair.
Do the rings / links need silicone inserts?
No; there is no need to line Luxe Links with silicone as the links will not damage the clients' hair. As the hair attachment sits above the link, there is no need to allow room for the extension hair or hair tip to sit inside it, meaning the links are safe to use and won't slip, despite being the smallest on the market.
Will they slip out of the hair?
No; provided it is applied correctly and crimped at the correct angle, the Luxe Link will remain in the client's hair until being safely removed by the stylist at the next appointment.
Do they leave any matting / residue in the hair?
No; provided they are removed and reapplied every 6-12 weeks and the appropriate aftercare followed, clients will not experience any matting or residue from Luxe Links.
Are they suitable for clients with fine hair?
Yes absolutely, Luxe Links are suitable for everyone. The thicker the hair, the more you apply; the finer the hair, the less you apply, and because they are super comfortable to wear – all clients are happy with them.
Are they suitable for clients with oily hair?
Yes; when cleansed with specially formulated Racoon X-Tend Detox shampoo, Luxe Links are suitable for clients with oily hair (who tend to shampoo more frequently) and for sporty clients or those who regularly swim or visit the gym.
Are they safe to remove?
Yes – but only by a Racoon-trained salon professional. Luxe Links are removed using a special tool only available from Racoon International. It takes approximately 1-3 seconds to safely remove each Luxe Link.
How long would it take to remove a full head?
Removing Luxe Link strands is a breeze and takes less than 30 minutes, leaving no residue behind and without the need for solvents.
explore your passion
become a
TRAIN WITH US
FIND YOUR NEAREST CERTIFIED
why wait for beautiful hair?
There are thousands of certified stylists around the globe trained by the very best ready to make your hair extensions experience one beyond compare.To find your nearest certified "Racoonistas", simply click the button below.
AS SEEN IN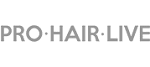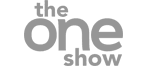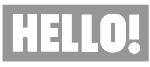 Founded in 1995, Racoon International is the number-one supplier of high-quality, glamorous human hair extensions to salons, session stylists and global partners.
SUBSCRIBE TO OUR MAILING LIST